Q: Dangers and warnings?
A: Furfuryl methyl sulfide is flammable liquid, which can cause skin irritation, severe eye irritation and respiratory irritation.
Q: The precautions?
A: Keep far away from heat, sparks, open flames and hot surfaces. No smoking. Avoid breathing dust, fume, gas, mist, vapors and spray. Cleanse skin thoroughly after handling is necessary. It is can be used only outdoors or in a well-ventilated area. Wear protective gloves, eye protection and face protection mask.
Q: How do you store Furfuryl methyl sulfide?
A: It should be stored in a ventilated place, keep the container tightly closed and store in a dry and ventilated place. Keep it cool and it need to be locked. Dispose of contents and container to an approved waste disposal facility. Opened containers must be carefully resealed and kept upright to prevent leakage.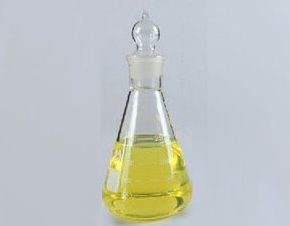 Q: The emergency measures?
Skin Contact: Wash with soapy water and plenty of water. Seek medical attention.
Inhalation: Remove victims to fresh air and keep them at rest in a comfortable position for breathing. If anyone has stopped breathing, give mouth to mouth resuscitation. Seek medical attention.
Eye Contact: Rinse slowly and gently with water for several minutes. If contact lenses are worn and easily accessible out, remove contact lenses, and continue rinsing your eyes.
Ingestion: If you feel unwell, you can call a poison control center or doctor. Induce vomiting is forbidden. Never give anything by mouth to an unconscious person. Rinse mouth with water. Consult a doctor for professional advice and show the safety data sheet to the doctor on site.