Q: What is Propyl2-methyl-3-furyl disulfide?
A: The CAS number of Propyl-(2-methyl-3-furyl) disulfide is 61197-09-9, the molecular formula is C8H12OS2, and the molecular weight is 188. It belongs to high-purity organic reagents. Materials of this drug should not be released into the environment without government permission and avoid exposure to oxides.
Q: The emergency measures?
Inhalation: If inhaled, remove victims to fresh air. Keep the airway open and have a rest. Seek medical attention immediately if you feel unwell.
Skin Contact: Remove all contaminated clothing immediately and wash your body with water or take a shower.
Eye Contact: Rinse carefully with water for several minutes. If it is convenient and easy to operate, remove the contact lenses and continue cleaning your eyes. In case of eye irritation, seek medical attention.
Ingestion: Call a poison center immediately, rinse your mouth.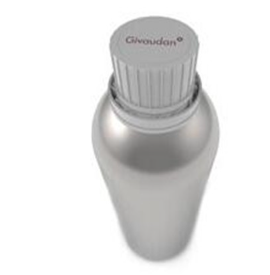 Q: Fire-fighting measures?
Suitable Extinguishing Media: Dry chemical, foam, water spray and carbon dioxide.
Unsuitable extinguishing media: Stick water
Specific Hazards: Careful attention to burning or high temperature may decompose to produce toxic fumes.
Specific method: Fight the fire from upwind, and choose the appropriate fire fighting method according to the surrounding environment. Non-related personnel are prohibited entering.
In the event of a fire around: Remove removable containers under safe conditions.
Special protective equipment: Firefighters must wear personal protective equipment when fighting fires.
Q: How do you store Propyl2-methyl-3-furyl disulfide?
Technical measures: Handle in a well-ventilated place. Handle the material in a well-ventilated area. Wear suitable protective equipment to prevent the impact of smoke on the your body. Keep away from open flames and hot surfaces. There are some measures should be take to prevent static buildup. Use explosion-proof equipment. Wash hands and face thoroughly after the handling.
Precautions: Use closed system, keep ventilated.
Handling Precautions: Avoid contact with skin, eyes and clothing.
Storage Conditions: Keep container tightly closed. Store the material in a cool, dark, well-ventilated place. Store it away from incompatible materials such as oxidizing agents.
Packaging materials: according to the law.
Q: The operational protection?
Engineering Controls: Install closed systems or local exhaust systems where possible. Also install showers and eyewash stations. Personal protective equipment should be adequately prepared.
Respiratory protection: Half- or full-face respirators, self-contained breathing apparatus , supplied-air respirators, etc.. Use government-standard respirators as required by local government regulations
Hand Protection: Impermeable Gloves.
Eye Protection: Goggles. Wear a mask if necessary.
Skin and body protection: Impermeable protective clothing. Wear protective boots if situation requires.