Q: How do you store DMDS Dimethyl Disulfide?
A: Store this substance in an airtight container in a cool, dry place. Humidity and moisture should be avoid. Keep far away from oxidizing agents, reducing agents, and never store it with strong alkalis.
Q: Security terms?
Keep the container in a well-ventilated place.
Keep it away from sources of ignition and no smoking.
In case of contact with your eyes, rinse your eyes immediately with plenty of water and seek medical advice.
In case of skin contact, rinse the contact point with plenty of water immediately.
Do not discharge into the sewer.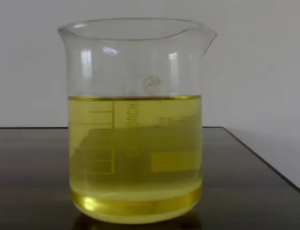 Take precautionary measures against static discharges.
Wear suitable protective clothing, gloves, protection goggle, and face protection.
Wear suitable respiratory equipment in case of insufficient ventilation.
In case of accident or feeling unwell, seek medical advice immediately and show the label if possible.
This material and its container must be disposed of as hazardous waste.
Avoid release it to the environment. Refer to special instructions.
If swallowed, do not induce vomiting, you need to seek medical advice immediately and show this container or label.
Q: Risk terms?
A: It is highly flammable and, harmful to swallow, very toxic by inhalation, and it is irritating to eyes, respiratory system and skin. Toxic to aquatic organisms which may cause long-term adverse effects in the aquatic environment.