Q: What is sodium methyl mercaptide?
A: Sodium methyl mercaptide is an organic compound with the molecular formula CH3NaS. It is a colorless, transparent liquid with an odor. It can be used as an antidote for hydrogen sulfide poisoning. Sodium methyl mercaptan is the sodium salt of methyl mercaptan, which can be oxidized by iodine to dmds dimethyl disulfide (CH3SSCH3) and analyzed accordingly. Sodium methyl mercaptan reacts with sulfuric acid to produce methyl mercaptan. . It is generally non-hazardous to water, do not discharge material into the surrounding environment without government permits.
Q: The emergency measures?
Skin contact: Take off contaminated clothing immediately and rinse with plenty of water thoroughly for at least 15 minutes.
Eye contact: Immediately lift the eyelids, rinse with plenty of running water for at least 15 minutes, and seek medical advice.
Inhalation: Quickly leave the scene to a place with fresh air and keep the airway open. If breathing is difficult, oxygen should be given in time. If someone is not breathing, rescue respiration should be carried out immediately. Seek medical attention.
Ingestion: Rinse mouth with water, drink milk or egg white, seek medical attention.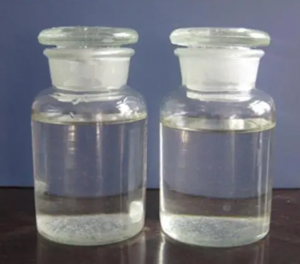 Q: The main uses and storage methods of sodium methyl mercaptide?
A: It can be used as a raw material for pesticides, medicines, and dye intermediates. It should be stored under normal temperature conditions, away from light, in a cool and dry place sealed.
Q: Is sodium methyl mercaptide a dangerous chemical?
A: Sodium methyl mercaptide is a strong alkaline liquid and is corrosive. According to national regulations, it belongs to hazardous chemicals. The term "hazardous chemicals" as mentioned in Article 3 of the Regulations on the Safety Management of Hazardous Chemicals refers to hazardous chemicals is highly toxic chemicals and other chemicals that are toxic, corrosive, explosive, flammable, combustion-supporting, and harmful to the human body, facility and environment.